Mathias Poledna
Exhibitions at Galerie Buchholz
February 2020
Mathias Poledna
Indifference
17 East 82nd Street, New York
May 2017
Mathias Poledna
Substance
17 East 82nd Street, New York
December 2015
Mathias Poledna
"Estate"
Neven-DuMont-Straße 17 & Elisenstraße 4-6, Köln
April 2012
Mathias Poledna
"A Village by the Sea"
Delphi Filmpalast, Kantstraße 12a, Berlin
Mathias Poledna
"A Village by the Sea"
Fasanenstraße 30, Berlin
September 2011
Tomma Abts Nairy Baghramian
Cosima von Bonin/
Moritz von Oswald, Elektronik
Tony Conrad Simon Denny
Lukas Duwenhögger
Thomas Eggerer
Cerith Wyn Evans
Vincent Fecteau Morgan Fisher
Isa Genzken Jack Goldstein
Julian Göthe Richard Hawkins
Jochen Klein John Kelsey
Jutta Koether Michael Krebber
Mark Leckey Sam Lewitt
Lucy McKenzie Henrik Olesen
Paulina Olowska Silke Otto-Knapp
Mathias Poledna Florian Pumhösl
R.H. Quaytman Willem de Rooij
Frances Stark Josef Strau
Stefan Thater Cheyney Thompson
Wolfgang Tillmans Danh Vo
Martin Wong Katharina Wulff
"Quodlibet III - Alphabets and Instruments"
Fasanenstraße 30, Berlin
June 2010
Presentation of the new publication
Mathias Poledna

"Version"
Fasanenstraße 30, Berlin
May 2009
Tomma Abts, Tony Conrad,
Mark Leckey, Patrick Procktor,
Vincent Fecteau, Marcus Behmer,
Alice Horodisch-Garnman,
Benoît Hennebert, Lucy McKenzie,
Henrik Olesen, Cheyney Thompson,
Eileen Quinlan, Jutta Koether,
Paulina Olowska, Aaron Curry,
Enrico David, Simon Thompson,
Peter Doig, Christiane Fochtmann,
Jochen Klein, Lukas Duwenhögger,
Cosima von Bonin, Cerith Wyn
Evans, Julie Ault, Danh Vo,
Morgan Fisher, Frances Stark,
Josef Strau, Isa Genzken,
Wolfgang Tillmans, Johann Sperl,
Jack Goldstein, James Welling,
Charles Henri Ford, Julian Göthe,
Richard Hawkins, Michael Krebber,
Thomas Eggerer, Willem de Rooij,
Simon Denny, Nick Austin,
Stefan Thater, Nina Könnemann,
David Lieske, Silke Otto-Knapp,
Mathias Poledna, Florian Pumhösl,
Sam Lewitt, T.J. Wilcox,
Nick Mauss, Katharina Wulff
"Quodlibet II"
Neven-DuMont-Straße 17 & Elisenstraße 4-6, Köln
September 2007
Mathias Poledna
"Crystal Palace"
Neven-DuMont-Straße 17, Köln
April 2006
Filmscreening
Mathias Poledna

"Films with Music from Central Africa China Haiti Jamaica North America"
Kino in der Brücke, Hahnenstraße 6, 50667 Köln
March 2006
Mathias Poledna

"Version"
Neven-DuMont-Straße 17, Köln
September 2004
Thomas Eggerer Cerith Wyn Evans
Michael Fullerton Richard Hawkins
Anette Kelm David Lieske
Lucy McKenzie Henrik Olesen
Silke Otto-Knapp Mathias Poledna
Florian Pumhösl de Rijke / de Rooij
Josef Strau Cheyney Thompson
Christopher Williams Christopher Wool
Teil 2 "Quodlibet"
Neven-DuMont-Straße 17, Köln
Publications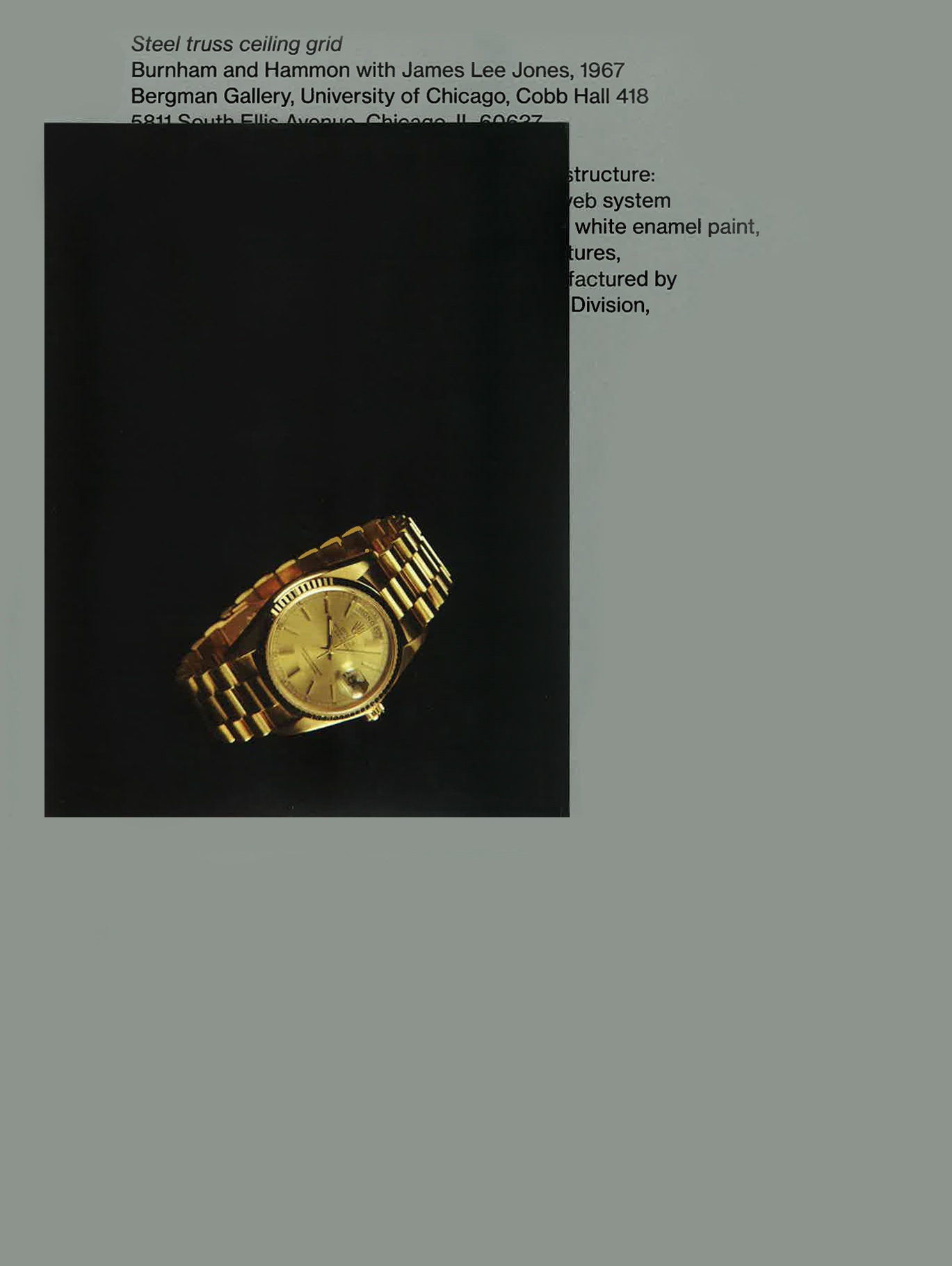 Mathias Poledna
"Substance"

2017, 132 pages, fully illustrated in color, Owrps, slipcase, 31 x 23,5 cm

USD 45,-
This catalogue documents Mathias Poledna's exhibition at the Renaissance Society in Chicago in 2014/2015. Conceived and designed by the artist, it features new essays by Amy Knight Powell, Bennett Simpson and Andrew Weiner.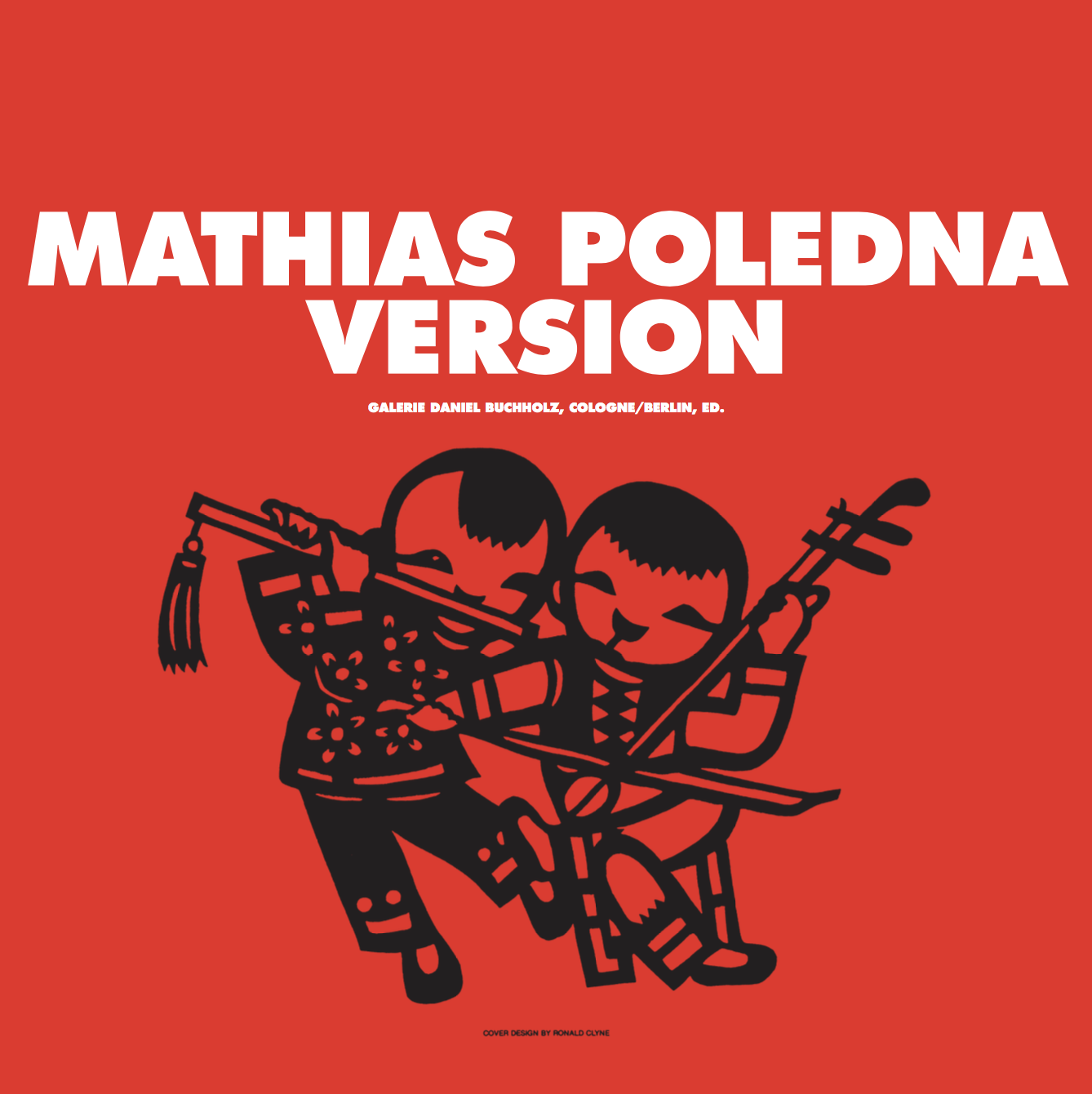 Mathias Poledna
"Version"

2010, 52 pages, fully illustrated, Owrps, 31,4 x 31,4 cm, with supplement booklet, 25,4 x 25,4 cm
Edition 800

Euro 25,-
This new publication documents Mathias Poledna's 2004 film installation "Version". The publication features a monographic essay by Juliane Rebentisch on the work and its companion piece, "Sufferers' Version". Conceived and designed by Mathias Poledna the publication takes on the form of a double LP-sleeve with an insert of large-scale plates and a supplementary booklet. The cover motive is a tribute to Ronald Clyne, the seminal designer of album sleeves for the US-label Folkways Records. A numbered edition of 10+1 is signed by the artist and contains a 12" dubplate especially produced for this
occasion.