Cerith Wyn Evans
Exhibitions at Galerie Buchholz
November 2020
Cerith Wyn Evans
...Being and Neonthingness
Neven-DuMont-Straße 17, Köln
February 2018
In Part
Writings by
Julie Ault
book presentation and
exhibition with
Moyra Davey, Thomas Eggerer,
Jochen Klein, Cerith Wyn Evans, 
Heinz Peter Knes, Wolfgang Tillmans, Danh Vo,
David Wojnarowicz, Martin Wong
17 East 82nd Street, New York
May 2016
Cerith Wyn Evans
"shade/frequency…"
17 East 82nd Street, New York
January 2015
Cerith Wyn Evans
c=l=e=a=v=e
Fasanenstraße 30, Berlin
April 2012
Cerith Wyn Evans
"Dérive"
Fasanenstraße 30, Berlin
September 2011
Tomma Abts Nairy Baghramian
Cosima von Bonin/
Moritz von Oswald, Elektronik
Tony Conrad Simon Denny
Lukas Duwenhögger
Thomas Eggerer
Cerith Wyn Evans
Vincent Fecteau Morgan Fisher
Isa Genzken Jack Goldstein
Julian Göthe Richard Hawkins
Jochen Klein John Kelsey
Jutta Koether Michael Krebber
Mark Leckey Sam Lewitt
Lucy McKenzie Henrik Olesen
Paulina Olowska Silke Otto-Knapp
Mathias Poledna Florian Pumhösl
R.H. Quaytman Willem de Rooij
Frances Stark Josef Strau
Stefan Thater Cheyney Thompson
Wolfgang Tillmans Danh Vo
Martin Wong Katharina Wulff
"Quodlibet III - Alphabets and Instruments"
Fasanenstraße 30, Berlin
March 2009
Cerith Wyn Evans

"Permit yourself…"
Neven-DuMont-Straße 17 & Elisenstraße 4-6, Köln
May 2007
Cerith Wyn Evans

"Socle du Monde"
Neven-DuMont-Straße 17, Elisenstraße 4-6, Köln
September 2004
Thomas Eggerer Cerith Wyn Evans
Michael Fullerton Richard Hawkins
Anette Kelm David Lieske
Lucy McKenzie Henrik Olesen
Silke Otto-Knapp Mathias Poledna
Florian Pumhösl de Rijke / de Rooij
Josef Strau Cheyney Thompson
Christopher Williams Christopher Wool
Teil 2 "Quodlibet"
Neven-DuMont-Straße 17, Köln
March 2004
Cerith Wyn Evans

"The Sky is thin as paper here…"
Neven-DuMont-Straße 17, Köln
March 2002
Filmscreening
Cerith Wyn Evans

"At various times colours had various names; at the time I recall this colour was called 'Puce'. So, a 'Puce Moment'."
Neven-DuMont-Straße 17, Köln
October 2001
Cerith Wyn Evans

Neven-DuMont-Straße 17, Köln
Publications
Volume 0
"The sky is thin as paper here"

2005, 280 pages, b/w-xeroxes bound in offset cover,
29,7 x 21 cm
Edition 100

out of print
With contributions i.a.:
Julian Göthe, Cerith Wyn Evans, Isa Genzken, Lukas Duwenhögger, Lucy McKenzie, Bonnie Camplin, Frances Stark, Wolfgang Tillmans, Henrik Olesen, Lars Erik Frank, Florian Pumhösl, Silke Otto-Knapp, Heinz Peter Knes, Michaela Eichwald, Lutz Huelle, Daniel Buchholz, Henning Bohl, Manuela Leinhoß, Peter Abs, Peter Doig, Christopher Williams, Claus Richter, Paulina Olowska, Nairy Baghramian, David Lieske, Thomas Eggerer, Stefan Thater, Willem de Rooij, Jeroen de Rijke, Enrico David, Cheyney Thompson, Sam Lewitt, Richard Hawkins, Michael Kerkmann, Mathias Poledna, Christopher Müller, Nina Könnemann, Jutta Koether, Josef Strau, Katharina Wulff, Tomma Abts.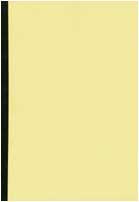 Cerith Wyn Evans
"Related Texts"

2001, 93 pages, xeroxed book + 1 'Silver Cloud', Owrps, 86 pages, sign. and num., 29,7 x 21 cm
Edition 20 + 5 AP

out of print
The xeroxed artist book contains texts (e.g. by Georges Bataille and William S. Burroughs) assembled by Cerith Wyn Evans to accompany his exhibition at our gallery in October 2001. Each signed and numbered book comes together with an inflatable "Silver Cloud" as hommage to Andy Warhol.