Sergej Jensen
Publications
Sergej Jensen
2020, 72 pages, Owrps, fully illustrated in color, 25 x 19 cm

Euro 20,-
Catalogue for Sergej Jensen's exhibition at Kunsthalle Baden-Baden in 2017. With texts by Magnus Schaefer and Mark von Schlegell.
Sergej Jensen & Magnus Schaefer
2020, music CD, 22'
Edition 300

Euro 15,-
This CD contains seven tracks that artist Sergej Jensen recorded with Magnus Schaefer in New York between 2017 and 2018. The tracks were first played at the opening of Sergej Jensen's 2018 exhibition at Galerie Buchholz New York. In 2019, the recordings were mastered at the studio of Gordon Pohl in Düsseldorf.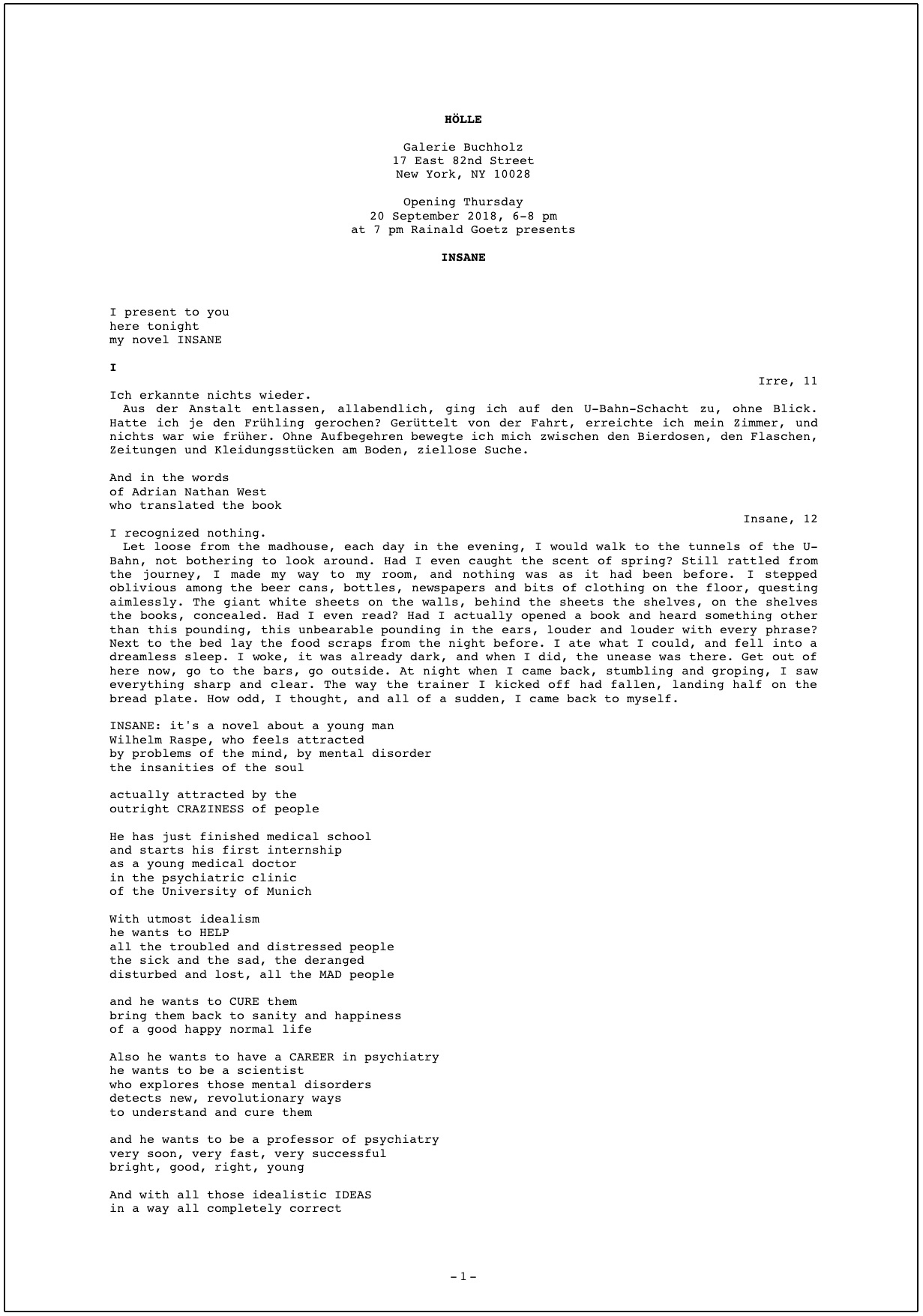 Rainald Goetz
Hölle

2019, poster, offset print, 59,5 x 63 cm
A poster with the transcript of Rainald Goetz's presentation of the English translation of his novel "Insane" on the occasion of the exhibition opening for the group exhibition "Hölle" in September 2018 at Galerie Buchholz New York.

Phantom Ghost
"A Songbook"

2014, folder with 22 musical scores, 29,7 × 21cm
Edition 500 Ex.

Euro 40,-
This folder contains 22 musical scores by Phantom Ghost (Thies Mynther/Dirk von Lowtzow) and is illustrated with images of a collaborative painting by Cosima von Bonin, Sergej Jensen and Michael Krebber.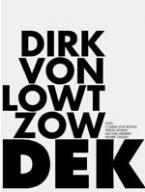 Dirk von Lowtzow
"Dekade 1993-2007"

2007, 112 pages, 16 colour plates, Owrps, 20 x 16,5 cm
Edition 800

out of print
Dirk von Lowtzow, singer and songwriter of the German band Tocotronic publishes in this book his collected song lyrics from the last 14 years. Dirk von Lowtzow invited his artist friends Cosima von Bonin, Sergej Jensen, Michael Krebber and Henrik Olesen to participate in this publication. The layout of the book has been developed in collaboration with Cosima von Bonin. All artists contribute colour plates of a special selection of works as an hommage to the band.