Danh Vo
Exhibitions at Galerie Buchholz
February 2018
In Part
Writings by
Julie Ault
book presentation and
exhibition with
Moyra Davey, Thomas Eggerer,
Jochen Klein, Cerith Wyn Evans, 
Heinz Peter Knes, Wolfgang Tillmans, Danh Vo,
David Wojnarowicz, Martin Wong
17 East 82nd Street, New York
November 2015
Julie Ault
"afterlife"
17 East 82nd Street, New York
July 2015
Danh Vo Peter Hujar
Neven-DuMont-Straße 17, Köln
June 2013
Danh Vo
"Gustav's Wing"
Art Basel, Art Parcours
November 2012
Julie Ault/Heinz Peter Knes/
Danh Vo/Martin Wong
"Neptune Society,
San Francisco Columbarium,
4th Fl., Dome Room, South Wall, Tier 4, Niche 2"
Fasanenstraße 30, Berlin
September 2011
Tomma Abts Nairy Baghramian
Cosima von Bonin/
Moritz von Oswald, Elektronik
Tony Conrad Simon Denny
Lukas Duwenhögger
Thomas Eggerer
Cerith Wyn Evans
Vincent Fecteau Morgan Fisher
Isa Genzken Jack Goldstein
Julian Göthe Richard Hawkins
Jochen Klein John Kelsey
Jutta Koether Michael Krebber
Mark Leckey Sam Lewitt
Lucy McKenzie Henrik Olesen
Paulina Olowska Silke Otto-Knapp
Mathias Poledna Florian Pumhösl
R.H. Quaytman Willem de Rooij
Frances Stark Josef Strau
Stefan Thater Cheyney Thompson
Wolfgang Tillmans Danh Vo
Martin Wong Katharina Wulff
"Quodlibet III - Alphabets and Instruments"
Fasanenstraße 30, Berlin
Henrik Olesen/Danh Vo
"Master-Slave Dialectic"
Neven-DuMont-Straße 17, Köln
May 2010
Danh Vo

"L'artiste et le décorateur"
Neven-DuMont-Straße 17, Köln
Presentation of the new publication
"Show and Tell: A Chronicle of Group Material"
edited by Julie Ault
Antiquariat Buchholz, Neven-DuMont-Straße 17, Köln
May 2009
Tomma Abts, Tony Conrad,
Mark Leckey, Patrick Procktor,
Vincent Fecteau, Marcus Behmer,
Alice Horodisch-Garnman,
Benoît Hennebert, Lucy McKenzie,
Henrik Olesen, Cheyney Thompson,
Eileen Quinlan, Jutta Koether,
Paulina Olowska, Aaron Curry,
Enrico David, Simon Thompson,
Peter Doig, Christiane Fochtmann,
Jochen Klein, Lukas Duwenhögger,
Cosima von Bonin, Cerith Wyn
Evans, Julie Ault, Danh Vo,
Morgan Fisher, Frances Stark,
Josef Strau, Isa Genzken,
Wolfgang Tillmans, Johann Sperl,
Jack Goldstein, James Welling,
Charles Henri Ford, Julian Göthe,
Richard Hawkins, Michael Krebber,
Thomas Eggerer, Willem de Rooij,
Simon Denny, Nick Austin,
Stefan Thater, Nina Könnemann,
David Lieske, Silke Otto-Knapp,
Mathias Poledna, Florian Pumhösl,
Sam Lewitt, T.J. Wilcox,
Nick Mauss, Katharina Wulff
"Quodlibet II"
Neven-DuMont-Straße 17 & Elisenstraße 4-6, Köln
March 2009
Danh Vo

"Boys seen through a shop window"
Antiquariat Buchholz, Neven-DuMont-Straße 17, Köln
Publications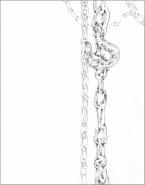 Julie Ault/Heinz Peter Knes/Danh Vo/Martin Wong
"I·M·U U·R·2"

2013, 208 pages, fully illustrated in colour, Owrps,
17,8 x 22,8 cm

Euro 38,-
This new publication documents the collection of the artist Martin Wong. In numerous colour illustrations, photographs that Heinz Peter Knes took together with Danh Vo, the book depicts the interiors of the Wong Fie family residency in San Francisco filled with paintings, sculptures, and mulitfaceted objects from very specific and diverse fields of interest such as asian antiques and americana that Martin Wong followed and collected together with his parents throughout is life. The book contains a new essay by Julie Ault.